Karim Mohamed Hasan Ali Khalil
Profile

;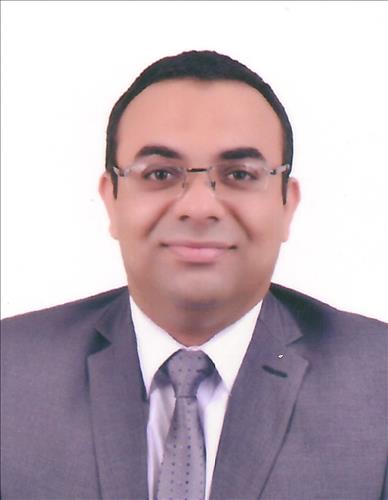 College of Applied Sciences
Departments / Programs
Basic Sciences
Food Science and Human Nutrition
Marine Science and Fisheries
Veterinary Medicine
Computing
Industrial chemistry
Medical Lab Sciences
Karim Mohamed Hasan Ali Khalil
Assistant Professor in Veterinary Anatomy
College of Applied Sciences

| | |
| --- | --- |
| Name: | Karim Mohamed Hasan Ali Khalil |
| Job Title: | Assistant Professor in Veterinary Anatomy |
| College: | College of Applied Sciences |
| Email: | karim.khalil@asu.edu.om |
| Phone: 97790855 | Ext. 1184 |
Karim Khalil received his Bachelor's and Master's degree in 2010 and 2013 respectively, all from Cairo University, Giza, Egypt. Since May 2015 he has continued his research toward a Ph.D. as a visiting scholar in the laboratory of Professor Rex Dunham at Auburn University, AL, USA. He has authored/co-authored many research publications.
He has been teaching veterinary anatomy and embryology courses since 2010. His teaching tasks include: Dissecting and teaching the anatomy of domestic animals which serves in clinically significant features in surgery and internal diseases, Preparation of museum plastinated specimens and skeletons, using corrosive Casts and latex injection techniques in studying blood vessels. Preparation of histological slides and microscopic image analyses.
CIPT Certified International Professional Trainer. 2019

Ph.D. degree in Veterinary Medical Sciences. 2017

Master`s degree in Veterinary Medical Sciences. 2013

Bachelor`s degree in Veterinary Medical Sciences. 2010
African Association of Veterinary Anatomist.

World Aquaculture Society

.

Egyptian Aquaculture Society
Gross anatomy and Microanatomy
Embryology and Molecular embryology
Gene editing (CRISPR/Cas)
Aquaculture
Journal paper
---
---
---
---
Relationship between angioarchitecture of the testicular artery and spermiogram parameters in Egyptian buffalo bulls (Bubalus bubalis)
DOI/URL:
https://doi.org/10.1111/rda.13635
---
---
Effects of Cecropin Transgenesis and Interspecific Hybridization on the Resistance to Ichthyophthirius multifilis in Channel Catfish and Female Channel Catfish × Male Blue Catfish Hybrids
DOI/URL:
https://doi.org/10.1002/naaq.10096
---
---
---
---
---
2018 - 2020: Project Title: Embryonic Thermal Manipulation of Avian Species: Lucrative and Deleterious Effects.
Funding Information: The General Scientific Research Department of Cairo University (GSRD-VET2018).
2015 - 2017: I have been involved in the genetic team (20 members) in Dr. Dunham Lab (Auburn Univ.) during my Ph.D. scholarship and I worked with them on 6 research projects for 27 months.