Fahad Al Aghbari
Profile

;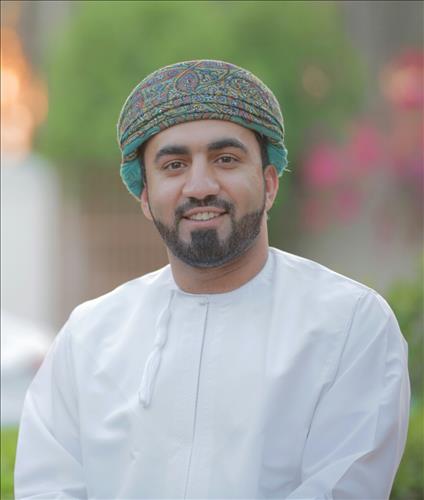 Fahad Al Aghbari
Lecturer in Administrative Law
College of Law

| | |
| --- | --- |
| Name: | Fahad Al Aghbari |
| Job Title: | Lecturer in Administrative Law |
| College: | College of Law |
| Email: | fahad.alaghbari@asu.edu.om |
| Phone: 0096892606934 | Ext. 1255 |
Master in International Law, Coventry University – United Kingdom. 2018

Bachelor of Law, Sultan Qaboos University. 2014
Member of the Drafting Committee of the Second Report of the Sultanate of Oman in the Universal Periodic Review on Human Rights - November 2015.
Member of the Technical Review Committee and the Final Review of the Social Work Strategy 2016 .
Member of the Drafting Committee of the Sultanate's Second and Third Report to follow up the implementation of the Convention on the Elimination of All Forms of Discrimination against Women (2016 ).
Member of the Practical Committee of the Social Action Strategy Conference 2014 .

Member of the Organizing Committee for the 21st Annual Meeting of the Financial Action Task Force for the Middle East and North Africa (MENA) 2015.
,
- INTERNATIONAL LAW
- CONSTITUTIONAL LAW
- ADMINISTRATIVE LAW
• April 2018: Presenting a work sheet of the Fourth Scientific Conference Law and Economic and Social Transformations - Sultan Qaboos University.
• January 2018: Qualifying for the Million Poet Program, presented among three poets representing the Sultanate.
• November 2017: Evaluation of a work sheet for the 5th Regional Conference on Child Protection in the United Arab Emirates.
• November 2016: Participation in the United States Anti-Trafficking Program.
• December 2015: Passing the Joint Operations Planning Course Headed by the Armed Forces.
• September 2015: Representing the Sultanate at the meeting of the Consultative Committee on the Rights of the Child at Arab League – Cairo.
• May 2015: The First in the Sultanate level for Nabati Poetry in a Youth Creativity Contest.
• March 2014:The First in Omani Twitter Forum on behalf the category of official initiatives.