Message from the Vice Chancellor
Message from the Vice Chancellor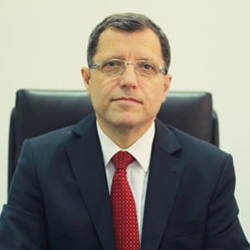 We live in an era where advances in information and communication technology have forced their way into every aspect of our life, with university education being no exception. Today, university administrators all over the world are faced with the challenge of delivering quality education and services that meet, if not exceed, the expectations of today's ever more informed students, ever more selective employers, and ever more scrutinizing governments.
At ASU, students, employers and the Government will be able to measure the value of the university education we offer to our students. We have well-defined learning outcomes at both the course and degree-program levels, and we have committed and caring faculty members who recognize that while both teaching and learning are important activities in the educational process, it is learning that is the most important. Our teachers teach well because they want their students to learn. Moreover, our teachers also know that student learning thrives only when there is effective teaching in the classroom, and an effective teacher should be a relentless learner. For that reason, we seek to create a student-centered learning environment, where the sole purpose behind everything we do is to enrich our students' learning experience. Our ultimate goal is to enable our students to teach themselves, in order to become lifelong learners.
At ASU, we treat our students with respect as individual human beings. We believe that every student has the potential to succeed, and so, we work closely with all students to bring out the best in them, so that, they may, upon graduation, do their best in what they are best at for the sake of their communities, their nation, and humanity at large.
We thank you for entrusting us with your education and hope that you will have a memorable experience at ASU.
Fouad Chedid
Vice Chancellor