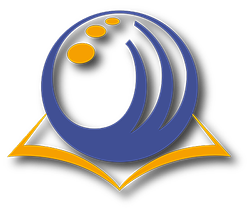 A'SHARQIYAH UNIVERSITY
College of Business Administration (COBA)
About College of Business Administration (COBA)
The College of Business Administration (COBA) at A'Sharqiyah University (ASU) provides the intellectual foundation for students' life- long learning and success. The College enrolls students extensively from the regional Omani population and aims to play a leading role in supporting the economic and social progress of the Omani society. COBA, with emphasis on Oman and international diversity, utilizes traditional and technology-based pedagogies to create a positive learning and teaching environment.
COBA is the largest college at ASU with a student body of over 1,000 students. It comprises six main departments. These are: Accounting and Finance, Management, Management Information Systems, Records and Archives Management, Team Entrepreneurship and Arts and Humanities.
In addition to a sustaining emphasis on quality teaching and learning through classroom research, student professional organizations and advisory activity, the faculty of COBA contributes to business, professional, and civic affairs through public service and intellectual and scholarly pursuits.
COBA commits to quality, entrepreneurship, accessibility and value as guiding principles along with ASU's graduate attributes which the College ensures that its graduates possess when they complete their studies. These are:
Knowledge of a discipline
Commitment to national development and Omani ethical values
Innovative spirit
Global insight
Adaptability to changing environments.
Moreover, COBA respects cultural diversity and promotes humanitarian interactions between people. At the same time, the College concerns itself with highlighting the history and culture of the Sultanate of Oman.
COBA operates a 3 credit hour course system (based on the US credit hour curriculum model). For example, to graduate with a Diploma in Business Administration (DBA), students are required to accumulate 66 credits hours by passing 22 courses (each is a 3 credit hour course). To graduate with a Bachelor of Business Administration (BBA), students are required to accumulate 123 credit hours by passing 41 courses (each is a 3 credit hour course). While taking these programs, students will have a choice to major (i.e., specialize) in a particular subject such as Accounting and Finance, Management or Management Information Systems.