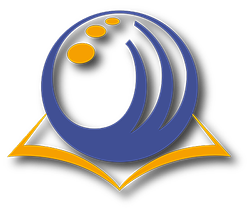 A'SHARQIYAH UNIVERSITY
Research Strategic Goals and Actions (2015-2020 )
Research is a core element of the mission of A'Sharqiyah University (ASU). We recognize that the status and quality of ASU will largely depend on the extent to which we are engaged in research and development activities as research is inevitable to sustain our academic and professional reputation. In support of the university's strategic plan, the proposed research strategic plan 'Building on creative Knowledge' provides a vision for accelerating the infrastructure growth and development of research, scholarship, and creative activity at ASU over the next five years. The University Research and Enterprise Committee (UREC) is committed for the creation of a dynamic, innovative and diversified environment that will support research and innovation and other scholarly activities of faculty, staff and students. ASU ensures that we enable researchers to do outstanding work individually and in teams, in the best possible environment.
Strategic Objectives:
1. To encourage, promote and sustain excellence in research.
2. To develop policy, procedures and regulations related to all kind of research activities.
3. To provide information, services and resources to faculty and students that stimulate research and scholarly activities.
4. To establish sustainable research collaborations with other universities and research institutes, government and industry, nationally and internationally.
5. To enhance undergraduate and graduate research experiences.
6. To establish research centers in specialized areas.
7. To contribute to the community's socio- economic development through SME supporting and other activities.
8. To establish a deanship/directorate of research with clear roles and responsibilities.
9. To generate new streams of revenue for the University through commercial research and consultancy services.